Run with the Wind Half Marathon – 2020 Race Cancelled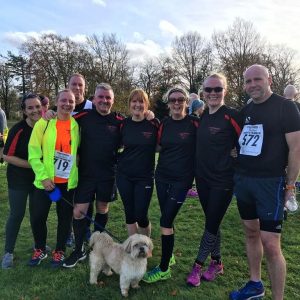 The Run with the Wind Half Marathon 2020 has been cancelled due to the Covid 19 pandemic. The 2021 edition of the race will be held on Sunday 9th May 2021. The 2021 race will be open for entries shortly. For entry and race details please go to entry central – https://www.entrycentral.com/StrathavenHalfMarathon
Race Description
A rural point to point race starting and finishing at Kirkland Park, Strathaven. The route is an undulating steady climb for the first 6 miles followed by a largely undulating downhill component and is accurately measured. The race takes place through exposed elevated terrain and runners must be suitably attired for the race.
The race passes through some wonderful scenery including woodland and rural areas and at the half way stage passes by Whitelees Windfarm (the largest in Europe) where there are also stunning panoramic views over the Clyde Valley basin. We will be using chip timing -this means that you will receive an accurate and fast result for your start to finish line time. The race profile and route may be found here: https://www.mapmyrun.com/routes/view/2280154660
Registration takes place in Strathaven Academy, Bowling Green Road, Strathaven ML10 6DP from 0815. From here competitors will be led by a small pipe band up to the start at Kirkland park (approximately 3 minutes walk). The race will start at 10.15. Please note registration will close at 0945 prompt to allow transition to start line.
Race results will be posted on the Strathaven Striders and chip timers web sites within 24 hours of the race completion. All competitors will receive a technical T shirt, hot soup/roll and other goodies at the finish. Given adverse weather on the day the race will be rescheduled with as much advance notice as possible.
The race is a Scottish Athletics Permit Event – under UK Athletics Rules
All entries must be made through Entry Central by the stated closing date. There will be no entries on race day.
Race Director Bill Ion
Previous Years
2020 – Cancelled